SAINT BARTHÉLEMY
- The Paradise Island -
St-Barths is located in the Caribbean Sea, 20 kilometers from St Martin. You will be caried by its turquoise sea and its sandy beaches, this little piece of southern France is a jewel in the middle of the Caribbean, just a 4-hour flight from New York.

In St-Barths, you can party, tan at the beach, or enjoy beautiful hikes. You are sure to find your happiness. The island is accessible from Saint Martin or Puerto Rico and the landing is always a unique moment to take your breath away.

At St-Barths, climate is pleasant, it is warm and sunny. Its turquoise sea and its convivial residents will welcome you throughout the year, with a service worthy of the greatest palaces.
SAINT BARTHÉLÉMY
- The Paradise Island -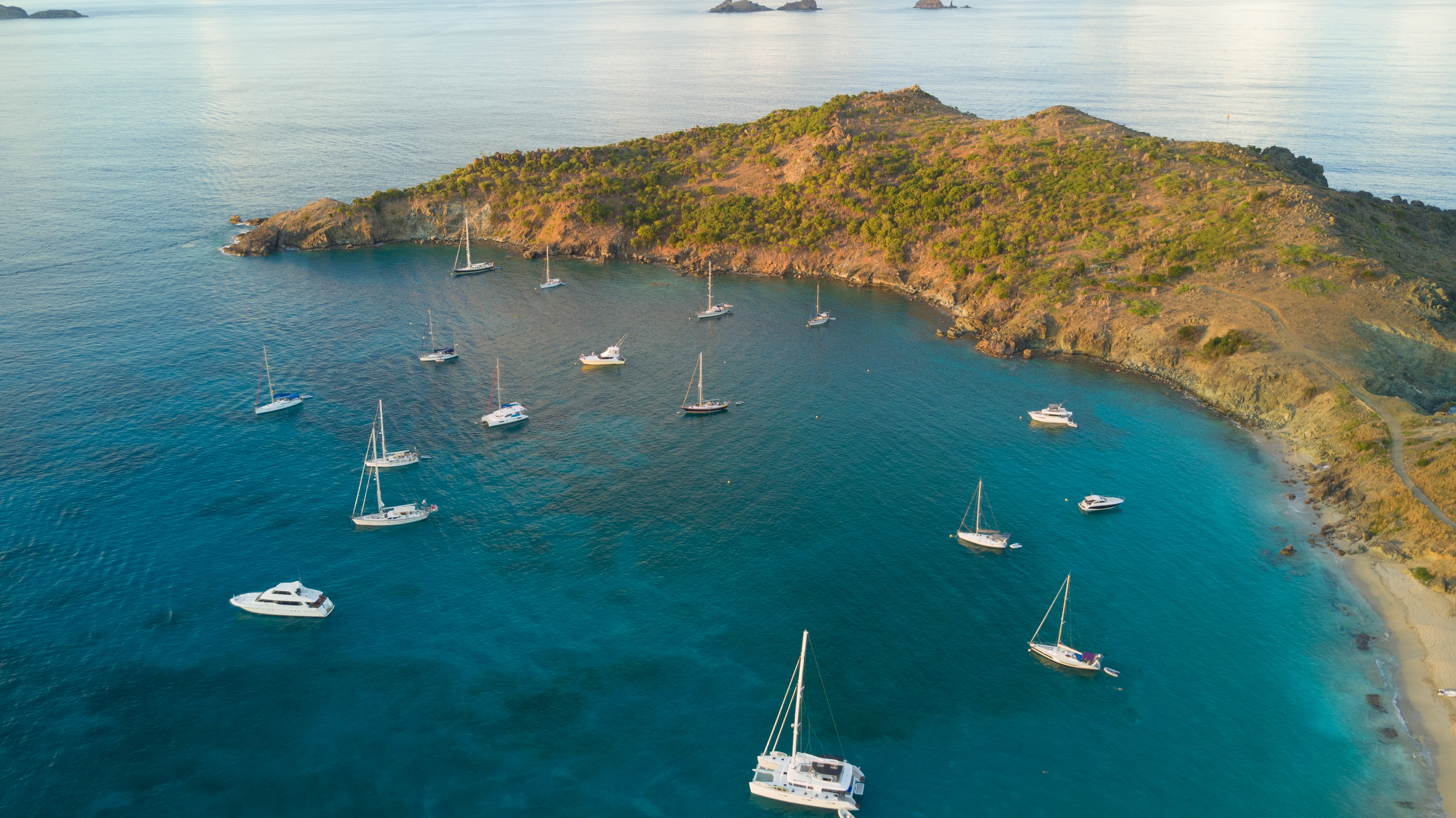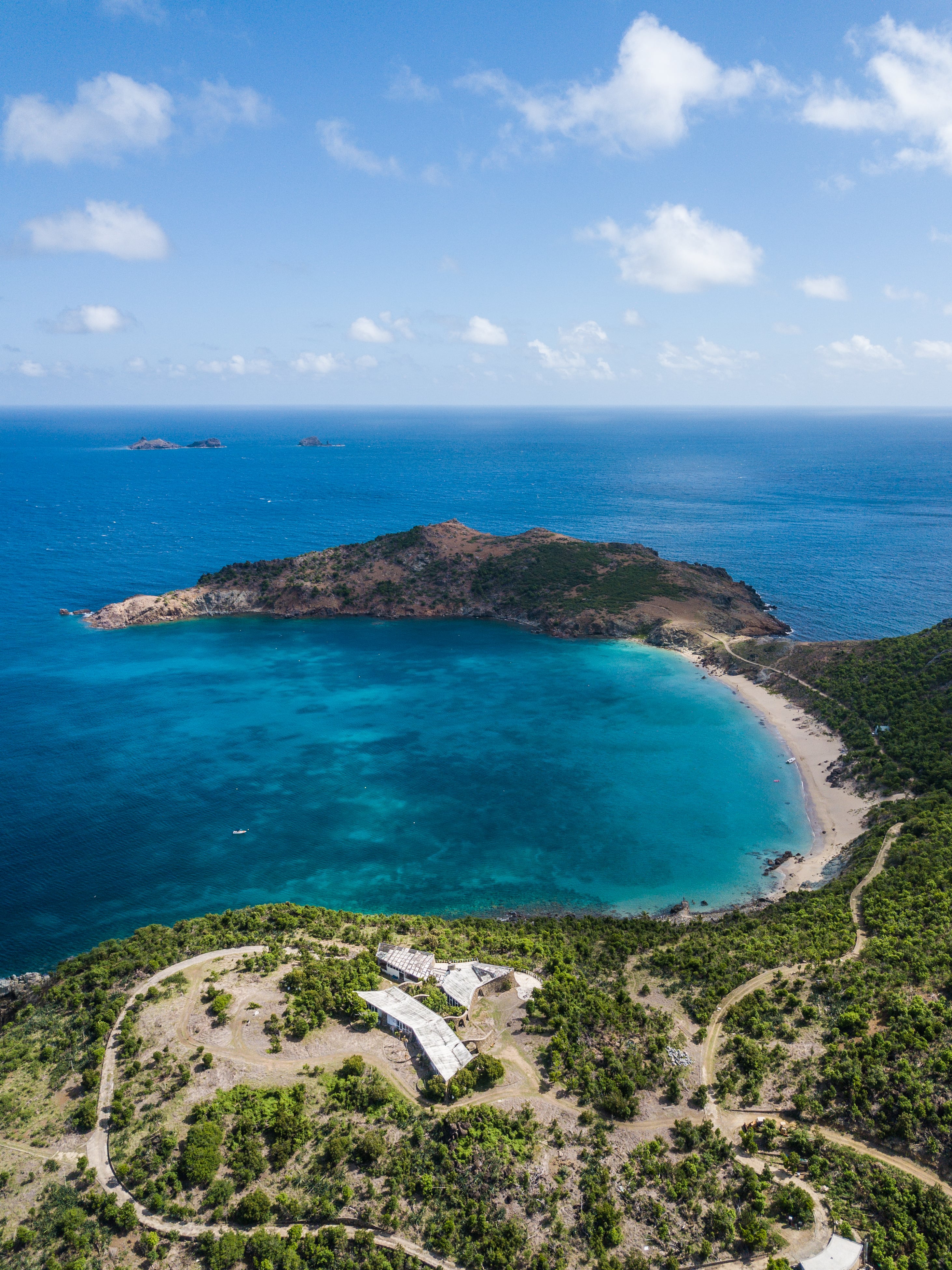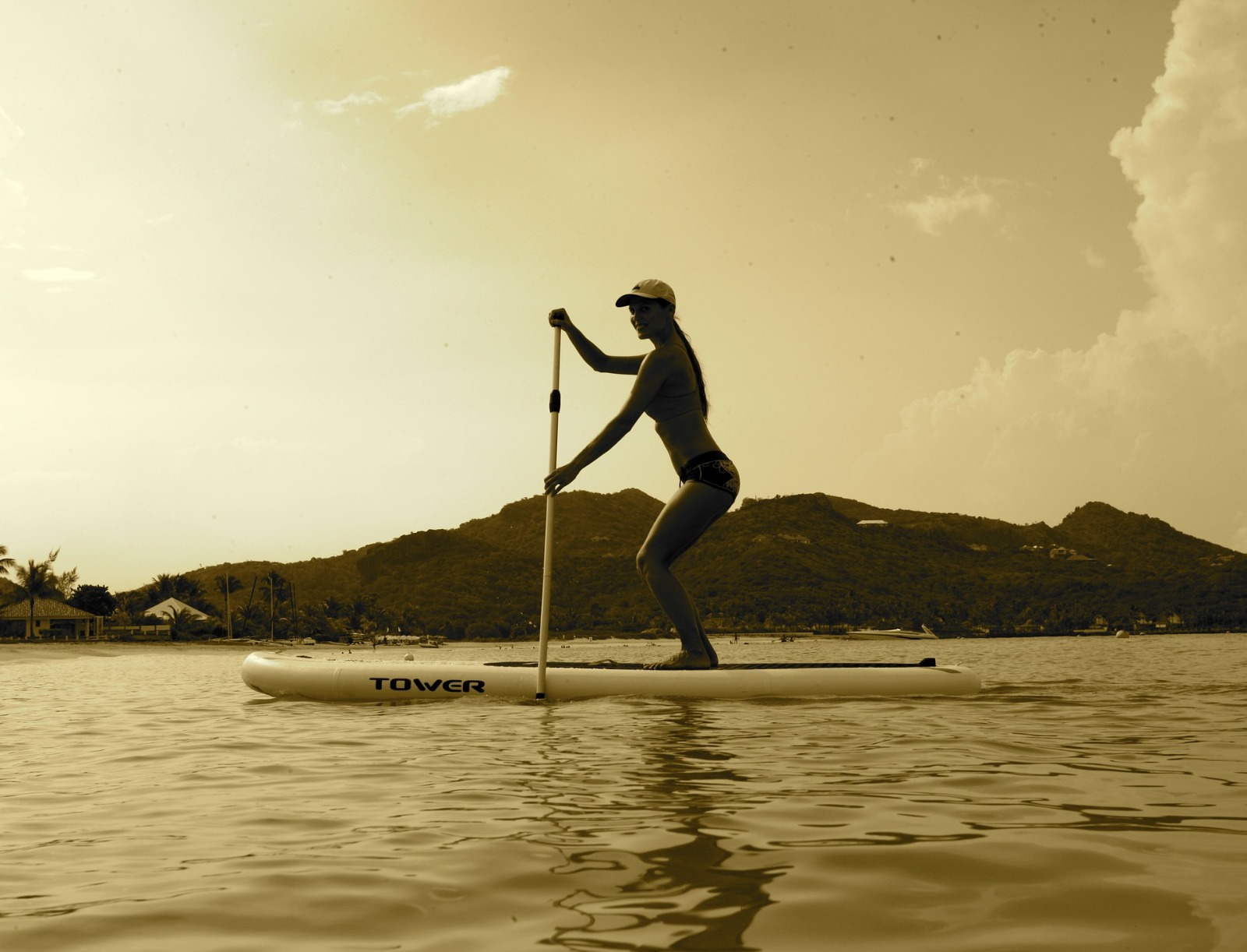 This island, which is nicknamed Saint-Barth, will seduce you with its pretty houses with red-tiled roofs, its quiet pace and its unspoiled architecture.

Sheltered from mass tourism, this small island has managed to preserve its intimate and wild side. This paradisiacal setting has become in a few decades the popular meeting place of the international jet-set. Here, you will easily see celebrities strolling among the locals.

By going to one of these sixteen beaches, you may have the chance to swim with sea turtles. The beaches are also conducive to the discovery of water sports such as stand-up paddle boarding, water skiing or even kitesurfing.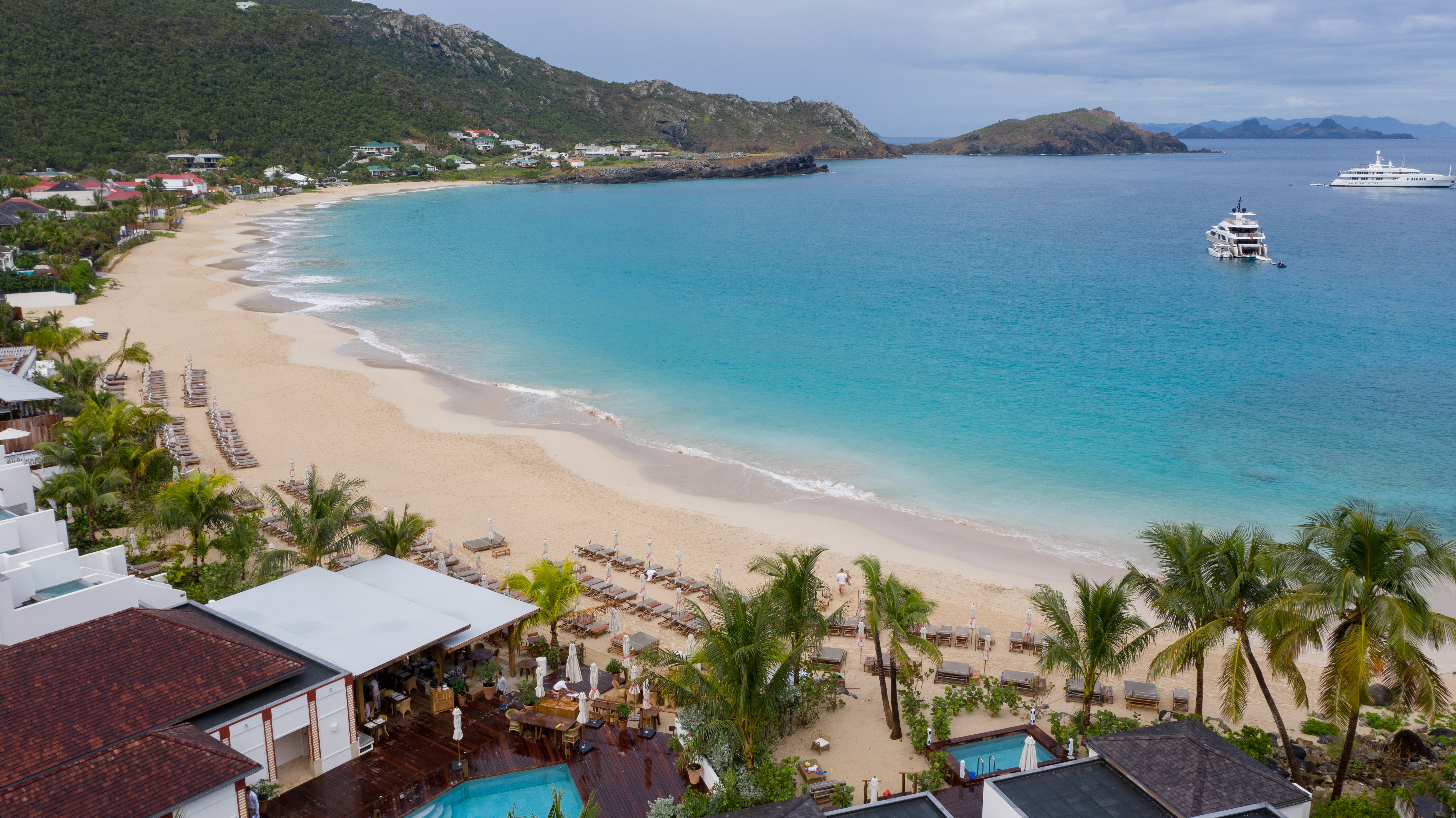 ■ Flamands Bay
In the north of the island, the Flamands Bay is the longest beach in Saint-Barth.

The sea is calm with a very pleasant water temperature. You can snorkel there and maybe meet some exotic fish!

Located on Flamands Beach, the iconic Cheval Blanc St-Barth Isle de France hotel perfectly combines an intimate setting, Caribbean style and French sophistication. You can enjoy a delicious lunch break in the hotel restaurant.

Calm, romanticism, white sand, calm and transparent waters are the words that define the Flamands Bay.